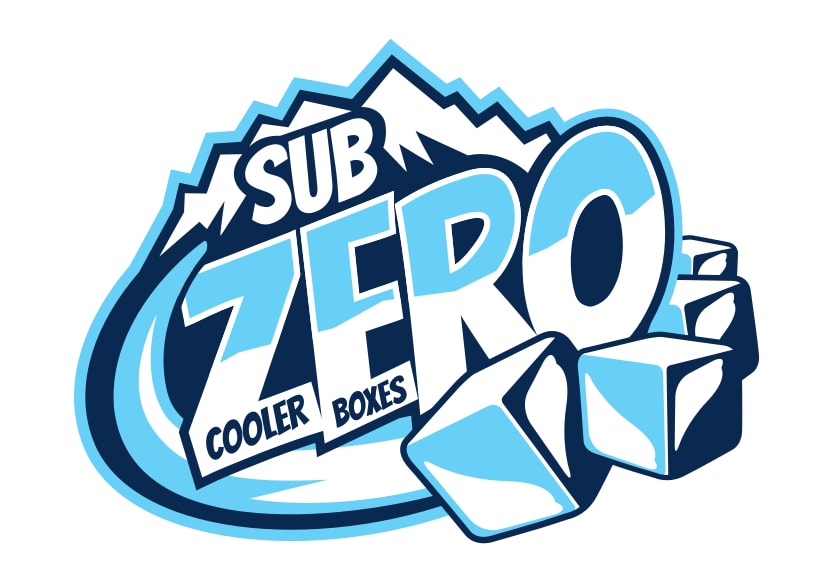 Why Buy A Sub Zero Cooler Box?
NOT YOUR AVERAGE COOLER BOX
We began Sub Zero with a commitment to design a quality cooler that would give years of reliable service while providing maximum ice retention, all at a very affordable price compared to other premium coolers. We paid special attention to key areas so we could deliver a cooler that is REAL VALUE. REAL COLD.
Rotational moulded. Tough and made to last
Retains ice for up to 7 days
Food grade polyethylene construction
Insulated walls and lid with 40mm – 50mm of polyurethane foam injected under high pressure
Marine grade stainless steel latches and hinges
UV resistant giving colour fastness and durability for many years
Fitted with heavy moulded and rope handles
Unique anti-delaminating foam grip between inner and outer walls
One piece mould meaning no unsightly welds or drilled drain holes
Air tight and water tight neoprene lid gasket for perfect seal and maximum ice retention
Large range of sizes in either white marble or blue colour
Can be fitted with customised SeaDek lid pad
2 year full replacement warranty (Excluding misuse, fair wear and tear)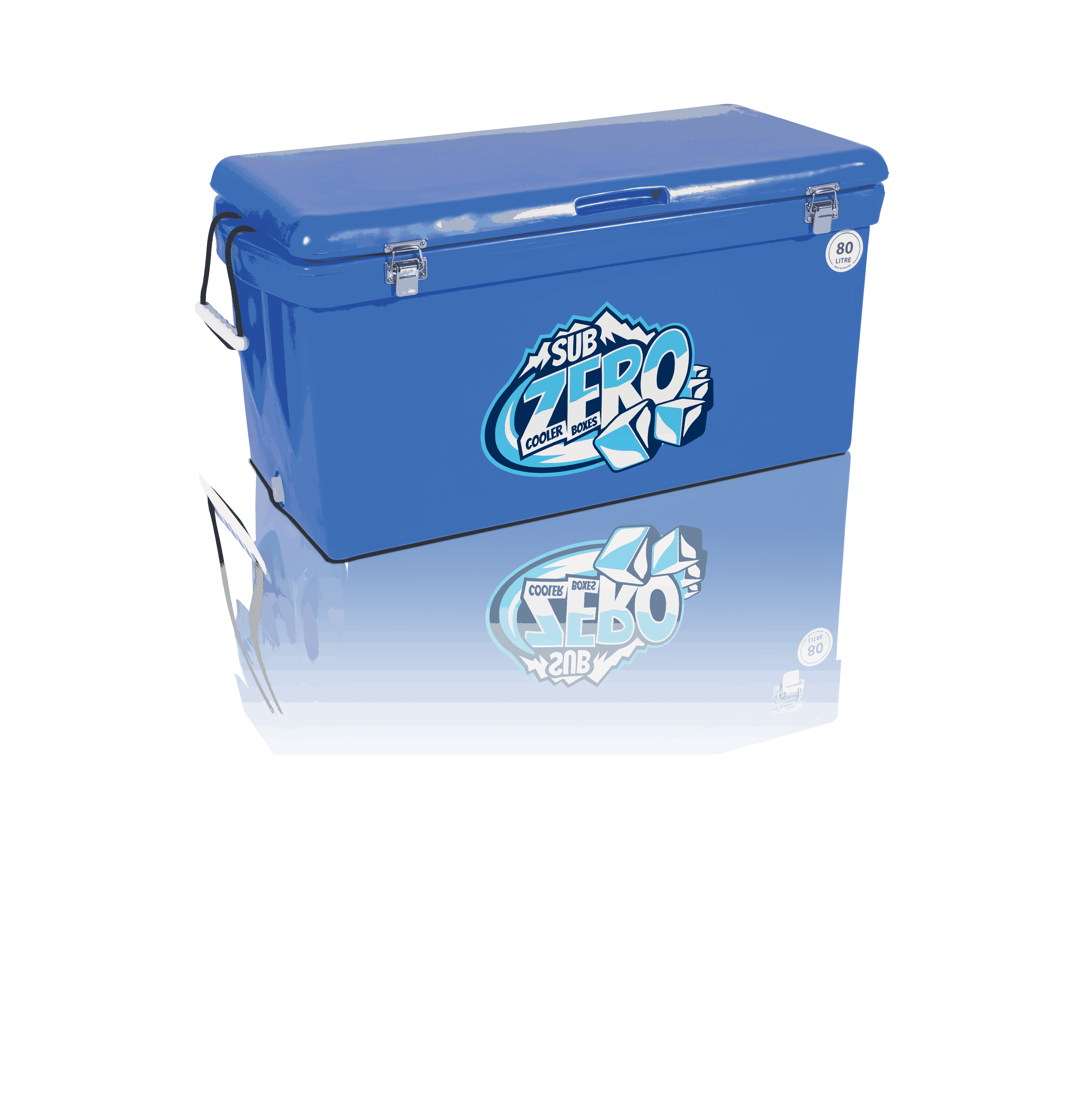 General Guidelines
To maximise ice retention, pre-chill drinks and food before placing them in your Sub Zero
Fill your Sub Zero with as much ice as you can fit in. Avoid free air space.
Don't drain frozen ice water. You let coldness out and warmth in
For maximum performance cover fish, drinks and food with ice.
Put food items that you wish to keep dry in zip lock bags
Where possible keep your Sub Zero in the shade. Avoid exposure to direct sunlight where possible
Never leave your Sub Zero lid open in sunlight. This will cause the lid to warp and affect its ability to seal correctly. It also introduces heat which will melt ice.
At the end of each use, cleans with a mild detergent. For stubborn stains you can use a diluted bleach solution. Rinse well.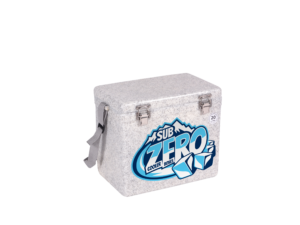 20 Litre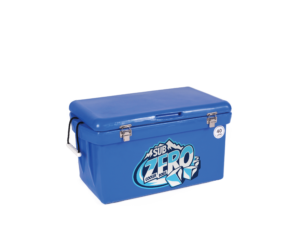 40 Litre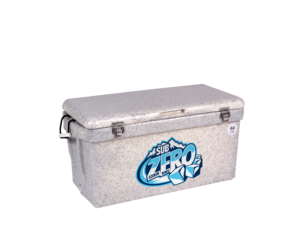 60 Litre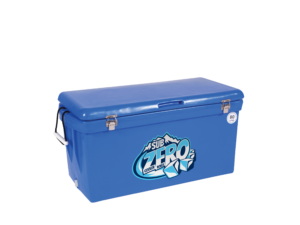 80 Litre
100 Litre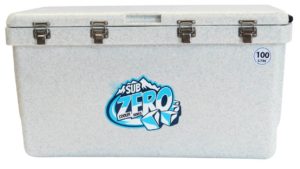 150 Litre
Available in Marble only
High quality stainless steel latches and hinges
Heavy duty moulded handles and rope handles
Moulded Hinges
Built in Skids
Easy to use drain plug